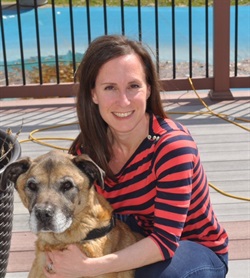 Jamie L. Gardner , DVM
Jamie Gardner, Practice Partner

"I graduated and received my veterinary degree from the College of Veterinary Medicine at Michigan State University in 2003. I grew up in Malvern, Pennsylvania and completed my undergraduate degree at Purdue University. Upon graduation from veterinary school, I returned to the area I was raised and became an associate veterinarian for Ludwigs Corner Veterinary Hospital. In 2009, I became a partner in the practice that I had been a happy and dedicated member since graduation. I spend most of my time at our other hospital Coventry Animal Hospital since its establishment in 2006. I enjoy working as a team member in a friendly and supportive environment, where I have the opportunity to develop long term relationships with clients and care for their animals.

When I am not at the animal hospital, I am kept busy with my two children, husband, and all of our activities. Our dog Jackson and our two cats Porter and Pierce complete our family. I enjoy spending time with my family and friends, exercising, cooking, and traveling (especially to the beach or any place warm). My professional interests include dermatology, internal medicine, and dentistry amongst others. I truly enjoy helping my patients enjoy the best quality of life with all of the available surgical, medical, and wellness recommendations. I am passionate about preventative care and feel the more pro-active we are with our pet family members, the happier and healthier they will be."