What you should know about pet insurance
11/17/2014 - Insurance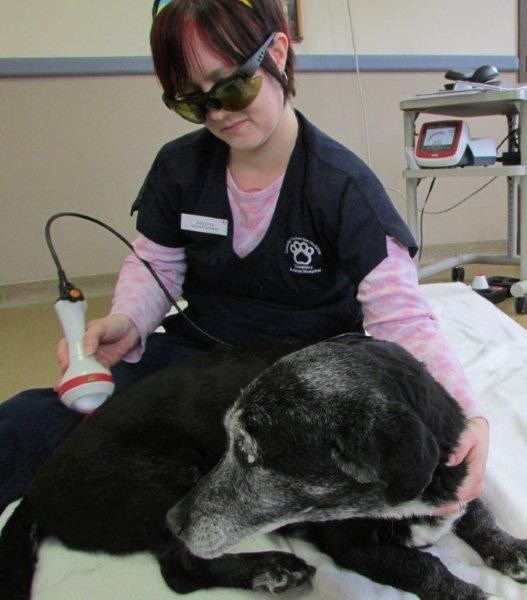 In this article we will address several things regarding pet insurance. Should I have pet insurance for my pet? How does pet insurance work? Is it worth it financially? How to choose the right provider for pet insurance? What kinds of things are covered by pet insurance? Pet insurance is still in its infancy in the United States. Many pet owners are unsure about it or have not even considered it. At Ludwigs Corner Veterinary Hospital and Coventry Animal Hospital we feel every pet should have coverage. We have seen it make a difference in our practices and thought we might share some helpful and useful information.
Should I have pet insurance for my pet?
If you ask any of the staff at Ludwigs Corner Veterinary Hospital or Coventry Animal Hospital the answer is "yes." Have you ever brought your pet in for a check-up and they needed significant dental work? Have you ever had to take your dog or cat to the veterinarian for vomiting or diarrhea? These are just examples of when pet insurance comes in handy. As veterinary medicine becomes more advanced, and offers medical/surgical treatment options comparable to human medicine, the cost of care has increased. It is impossible to provide optimal care to your pets at minimal cost. Costs in the veterinary field are growing as a result of increased costs of medications, laboratory testing, diagnostic studies, medical equipment, facility requirements and training. Pet insurance helps by supporting some of the financial burden of top notch care. For the client who wishes to be able to provide optimal care and/or to seek veterinary care whenever an issue arises, pet insurance can definitely relieve worry about costs.
How does pet insurance work?
Although there are many different companies and policies to choose from, they all work in generally the same fashion. Pet insurance is a reimbursement system. You pay your veterinarian in full at the time of service. You then submit your invoice and summary of the issue to the insurance company for review. Based on your pet's policy, you will then receive a reimbursement amount. It is similar to car insurance in that you are paying monthly to have coverage in the event an illness or accident occurs. Few if any insurances cover wellness or preventative care services. Everyone hopes they are never in a car accident and everyone hopes their pet never gets ill, but if it happens you have your insurance to back you and your wallet up.
Is pet insurance a financial benefit? Is it worth it financially?
Many say it depends on the animal's general health and how the owners feel about what kind of care they want to provide. There are many folks who feel they will spend whatever it takes to give their pet the best medical care possible. However this doesn't mean they have the financial means to do so. At the current level of technology in veterinary medicine many pets not only have a general veterinarian but also have an Ophthalmologist, Cardiologist, Dermatologist, or Neurologist that they see for specialized care. In today's world bringing your pet in for an upset stomach, limping, lethargy and/or not eating can be a couple hundred dollars per visit depending on your geographical area and what care is needed at the time. This is when pet insurance can be greatly beneficial. While companies and policies vary, they generally pay a certain percentage after the office visit fee. This means that medications, laboratory testing, and other diagnostics would be reimbursed to you. Again, everyone hopes they never need to use their insurance, but if something does happen you will be glad you have it. As pets get older medical needs increase. The key to making your pet insurance worth it is getting a policy early. Many companies will raise your premium if your pet has "pre existing" conditions. See this link for information on pre-existing conditions as defined by healthy paws http://www.healthypawspetinsurance.com/Frequent-Question/Pet-Insurance/What-is-a-pre-existing-condition. Insure your pet while they are healthy, and any condition moving forward will be covered. There are many times in the veterinary field where an animal can be cured or treated for something but due to cost the owners elect to euthanize. Our goal is for this situation to be decreased, if not eliminated, by clients utilizing and having insurance coverage for their four-legged family members.
How do I choose a pet insurance provider?
While the pet insurance industry is new in the United States, there are still many options for providers. An insurance provider should be chosen based on your needs, your budget, and those things that you would like covered. Some of the largest and best known companies are Trupanion, VPI Petplan, Healthy paws and Embrace. We recommend that you shop around or ask your veterinarian who they recommend. Things to consider include: 1. Does the carrier provide a clear explanation of the policy details? These details should include any limitations and exclusions. 2. Does your pet's premium change or increase as they age or if you relocate? 3. Are there add-on options for specific things such as travel coverage and/or dental coverage? 4. How do they handle pre-existing conditions? 5. Are there any breed limitations? Some groups consider certain breeds to be high risk and will not offer them coverage. 6. Are there any discounts for multiple pets? Remember to read the exclusions carefully so that if your claim is rejected you won't be surprised.
What kinds of things are covered by pet insurance?
While providers and polices can range, the general reasons for pet insurance are for accidents and illnesses, not for annual or preventative care visits. Coverage typically includes medications, diagnostics including radiographs and lab work, surgical treatments, emergency care and hospitalization. Some of the most expensive conditions paid for include but are not limited to torn knee ligament/cartilage, foreign body ingestion surgery, stomach torsion/bloat, broken leg, and laryngeal paralysis. Look at each provider's guidelines and services covered before picking a plan that is right for you. If you have questions regarding service or what things you might need under your coverage, consult your veterinarian.
By Theresa Klales

10/16/2014