 Welcome to
Coventry Animal Hospital
Veterinary care provider to northern Chester County and the surrounding tri-county area.
Pet Grooming in Pottstown, PA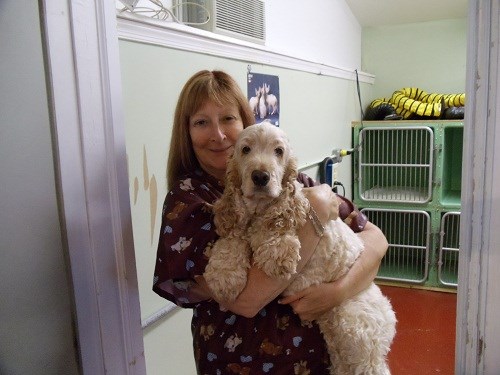 At Coventry Animal Hospital's pet grooming, we provide grooming to cats, dogs, and pocket pets in the Pottstown Area. Our groomer, Carol Ronca, understands that most animals need at least intermittent grooming to support skin and coat health. She prides herself on providing each pet with a clean, friendly environment to make your pet feel comfortable and loved.
Here at Coventry Animal Hospital, the cost of grooming includes:
full bath
grooming
nail trim
ear cleansing
If your pet needs special attention (anal gland expression, teeth brushing, etc.) please let us know during scheduling.
Dogs as young as 12 weeks old are welcome to visit the hospital to meet Carol, our groomer. This can help them get used to being on the grooming table, being bathed, brushed, and having their nails trimmed. The age for the first puppy haircut depends on the breed, but is often around 16 weeks. Remember that short-coated pets need grooming too: We have professional equipment to get rid of that pesky undercoat.
Please call the hospital at 610.323.9454 for updated pricing and to schedule an appointment.
*All dogs and cats need a current physical exam by one of our staff veterinarians within one year of the grooming appointment. All dogs and cats need a current Rabies and Distemper Vaccine and dogs also need a current Bordetella Vaccine to be groomed.
Pet Grooming Gallery
We are here to provide veterinary and grooming services for the Pottstown, Limerick, Phoenixville, Royersford, and Douglassville areas. Carol Ronca will groom cats, dogs, and even pocket pets!