 Welcome to
Coventry Animal Hospital
Veterinary care provider to northern Chester County and the surrounding tri-county area.
Veterinarian Appointment at our Pottstown Office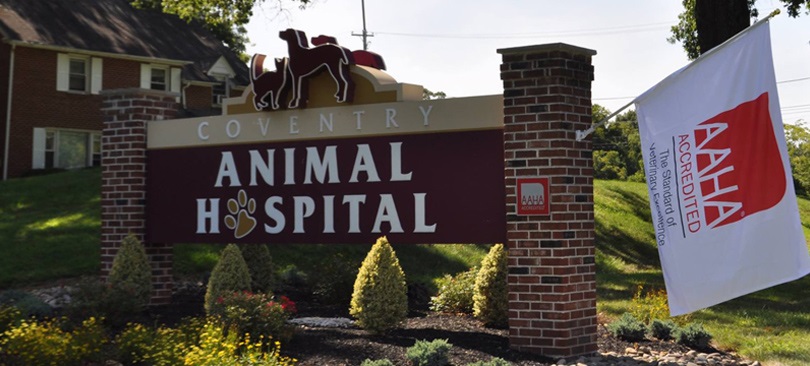 Our appointment book is computerized which allows us to efficiently make appointments for you and your pet. Our receptionists and team will attempt to accommodate all requests to the best of our ability.
Please plan to arrive 5-10 minutes early for your scheduled appointment. This will allow our staff the time needed to gather the necessary information needed to address your pet's specific needs.
Coventry Animal Hospital offers the surrounding animal community comprehensive wellness exams, tailor-made vaccine protocols, in-house laboratory testing, radiology services, routine surgery services and an intensive care ward for critical cases. We also have relationships with a variety of board-certified specialists including radiologists, internists, cardiologists, and orthopedic surgeons.
If you feel you have an emergency with your pet, please call us at the hospital immediately. If possible it is best to call before coming in so that a staff member can advise you on your particular emergency. We may not always have a doctor on staff even though the hospital is open. Some types of emergencies may be better handled by an emergency hospital.