Winter Safety Tips
12/23/14 - Seasonal Advice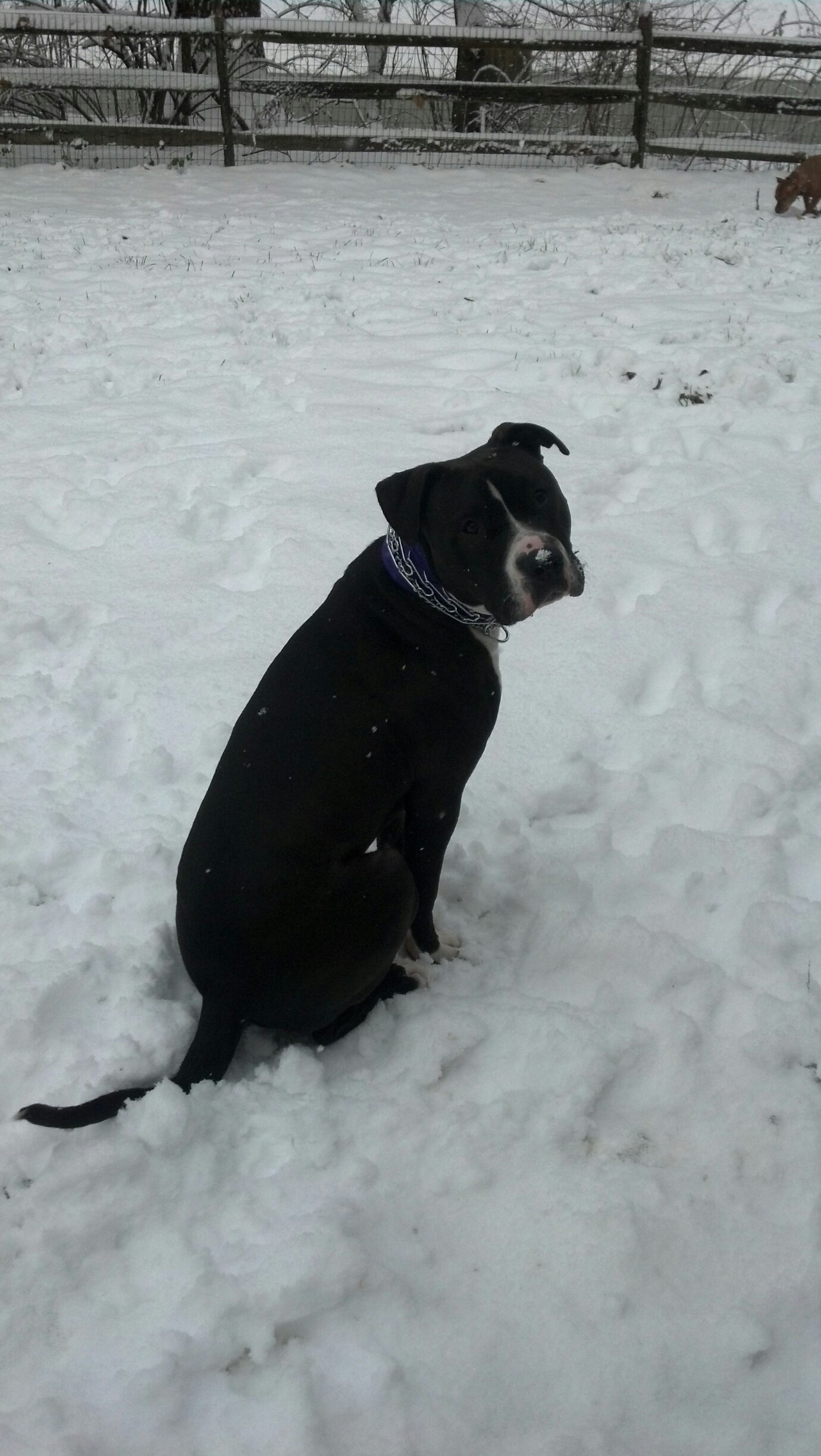 In our area and many others, winters can bring very cold temperatures and dampness. Pet owners should take extra precautions during the cold weather to keep pets safe and healthy. Below we have some useful information and helpful tips.
Has your pet had a preventative care exam? Cold weather can worsen some medical conditions such as arthritis. Now is as good a time as any to have your pet examined to see if he or she is as healthy as possible for the winter season. Contact your veterinarian to make an appointment.
As temperatures drop and winter storms roll in, it is best to keep pets indoors as much as possible. For short haired pets, very young pets, and senior pets it is recommended to supervise them while outside. Since exercise is important, short-haired pets will feel more comfortable and protected by wearing a coat or sweater while strolling through the neighborhood.
No matter the temperature outside, wind chills can be a threat to animals. Pets can be at risk for frostbite and hypothermia. The exposed skin on your pet's nose, ears and paw pads can quickly freeze and suffer permanent damage. While many pets won't tolerate booties, they can be very beneficial along with other protective outer wear. Check out Amazon for winter gear for your furry family members..
What if your dog or cat spends most of its time outside? If your pet is outside for much of the day be sure to provide shelter. The best shelter for pets should be large enough for them to stand and lay down but also small enough to keep in their body heat. Elevating the shelter a few inches off the ground is also advised to keep out moisture. Insulation such as straw and cedar shavings is often used. It is ideal to have the entrance of the shelter covered with burlap or heavy plastic to keep wind and snow out as much as possible. There are also heated water units for outdoor shelters that prevent drinking water from freezing. These are very helpful as your pet should have access to water at all times. Pets also require more calories to keep warm; thus if your pet is outside many hours during winter days provide food in their shelter as well. Follow this link for a helpful video on how to build a winter shelter for cats outside. .
Snow and salt can be damaging to your pet's skin and paws. When your furry friends come in from doing their business, be sure to immediately remove any snow or salt from their paws. Frostbitten skin can be red or gray and may slough. Apply warm, moist compresses to thaw out frostbitten areas slowly until skin is flushed. If you see signs of frost bite, you should contact your veterinarian right away.
Snow removal products should always be kept in a safe place away from pets' access. Many products are toxic to animals. It is advised to get pet safe salt which is available on the market. This type of ice melter contains no salt, it is environmentally and pet friendly.
The best advice is to keep your pets indoors with you during harsh or cold weather. Happy dogs are taken out regularly for exercise and fresh air but should be inside the rest of the time.
Theresa Klales