January is National Walk Your Dog month
1/12/15 - Seasonal Advice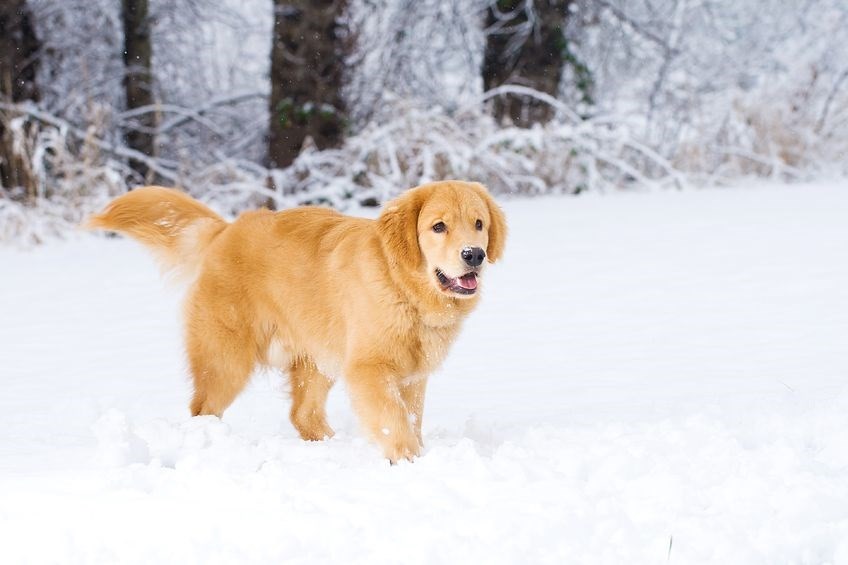 In Pennsylvania January's weather is cold and at times stormy. In spite of this, people celebrate walking their dogs during this month. There are many benefits to walking your dog, so even though it is chilly outside continue you're walking or exercise routine. Bundle yourself and "Fido" up and get out for some fresh air. Many dog owners greatly decrease the amount of time they exercise their pet in the winter months. This is usually related to bad or harsh weather depending on where you live. Keeping your pet's activity up during winter can be tough, but it will keep them strong, maintain their weight, and prevent them from getting bored.
Whether you already walk your dog(s) regularly or are just starting, here are some reasons why it is so good for them. Dogs are full of energy! The amount of energy a dog has can be different based on breed, age, health and personality. They all need an outlet for this energy and what better way than a walk. If your pet doesn't have a healthy outlet for his or her energy, they can show undesirable behavior. Boredom can lead to chewing on things they shouldn't, being too rowdy with children and even exhibiting separation anxiety. Walking can also help you train your dog. Expending energy results in a calmer more submissive dog, and then they listen better to commands. Using time on walks for training is also great for bonding. In addition they get to explore. Give them time to stop and smell the roses or snow piles. Dogs are curious and enjoy opportunities to see and smell things outside of the house. This also allows for physical and mental stimulation. The stimulation for the walks can leave you with a more relaxed and fulfilled dog once you are home. If you have more than one dog, while it may not be easy, walking them together can be a good thing. Walking in pairs or groups can increase the bond between the dogs and decrease problem behaviors between them. Likewise, if you only have one dog, taking them out for walks can be wonderful for socialization. Taking them out in the community or to dog parks allows them to be around other dogs. Dogs like people don't like everyone they meet. Be sure to read your dog's body language and the other dogs to make sure it will be a safe and friendly meeting. Also ask the owner of the other dog if it is ok to approach. For more tips and information on dogs meeting other dogs follow the link: (
http://www.pet360.com/dog/behavior-and-training/how-to-meet-and-greet-strange-dogs/AymEMAbzb0CHgwoMHIz4ug
).
Most importantly regular walking can lengthen your pet's life and improve quality of life. Not only is it good for them, it is good for you too. So while it may be cold outside, make an effort to maintain or start a walking program with your pooch. Check out this ASPCA link about dogs and exercise.
https://www.aspca.org/pet-care/virtual-pet-behaviorist/dog-behavior/exercise-dogs