Did you know May is Microchip Month?
5/4/15 - Seasonal Advice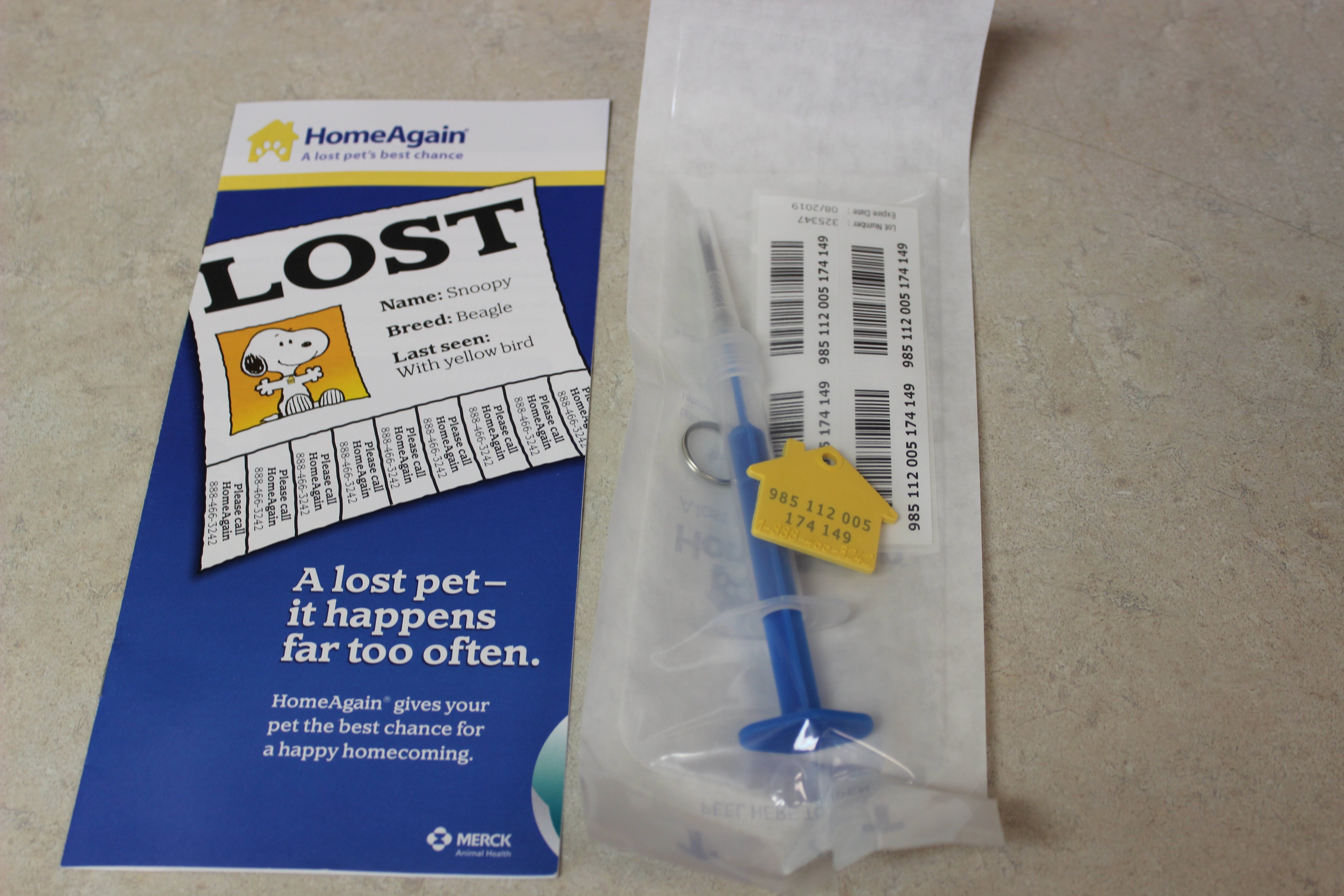 Get your pet back faster than ever when they are micro-chipped. Microchips are more reliable than any collar or ID tag, and are permanent. Pets are lost and stolen every day all over the United States. Having your pet microchipped can get you your pet back fast and safely. Not sure what it is or how it works?
A microchip is an integrated circuit placed under the skin of the animal that contains a permanent ID. The chip is about the size of a grain of rice and most of the time you can never see or feel it. It is inserted under the skin between the shoulder blades using a syringe device. When an animal is found and brought to a shelter, rescue or hospital they use a universal microchip scanner to check the pet for an implanted chip. If there is a chip, the scanner will beep and pick up the code which is usually a combination of numbers and letters. We can then go to an online database with that code and find the pet owner's information. Usually reuniting the pet with its owners is just a phone call away! For more information on Microchips and how they work visit this link: http://public.homeagain.com/how-pet-microchipping-works.html
Many breeders, shelters and rescues will have a pet microchipped prior to adoption. It is highly important that after the adoption you re-register the pet's microchip with your personal information. If the chip is not re-registered with your contact information, often times it becomes difficult or impossible to reach the owner. When pets are scanned for a microchip, the contact information related to that particular chip ID is what is utilized to reunite the pet with their owner. Thus, having up to date contact information is imperative.
An additional benefit of micro-chipping your dog is you are eligible for a life-time license. By state law, dog owners are required to have their dog licensed every year. When you apply for a lifetime license you pay one fee and never have to renew for the entire life of your dog. This saves you money and time.
Why not microchip all of your pets for peace of mind?