Why should I buy my pet's preventative products from my veterinarian?
6/2/15 - Seasonal Advice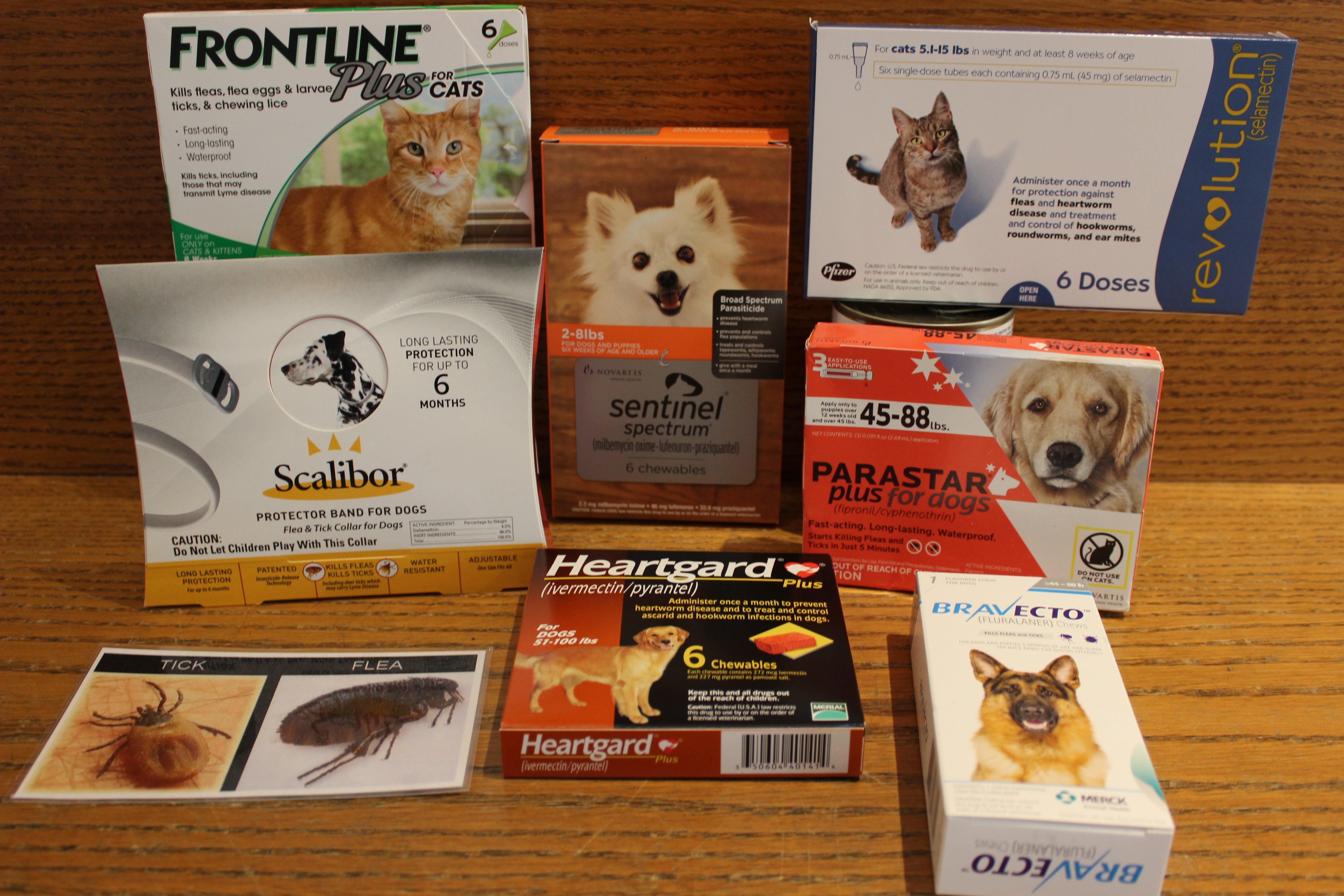 Knowledge! There are many different products that offer different benefits. Your primacy veterinarian is familiar with your family, your pet and your pet's lifestyle. This allows your veterinarian to go over the options and make the best recommendation based on your pet's needs. For example, if your pet is groomed every 5-6 weeks or swims often, your veterinarian may recommend an oral flea and tick product verses a topical for better protection. Or perhaps you have a large amount of land and your dog is out and among fox so you're veterinarian would suggest a product that has mange protection in it. All products are not credited equally and no two pets are the same. Talking to your veterinarian about what your using to protect your pets and buying them from your veterinarian also allows them to make different suggestions based on any medical changes in your pet's health. It is highly beneficial to have at least annual visits with your veterinarian and to discuss their recommendations for your pet.
Savings! The manufacturers of these products know that consumers want to save money. As a reward for buying directly from your veterinarian's office, they offer exclusive coupons and rebates. This means that you get a better price than if you were to buy from your local pet store, retail outlet, or online source.
Manufacturer guarantee! The makers of these products will back the product and make sure you are happy only if purchased from your veterinarian. So what does this mean to the consumer? If you buy from your veterinarian and you pet has a reaction and needs medical attention, they will often repay you for the cost of care. If you consistently have purchased your flea and tick product from your vet and have a flea outbreak in your home, they will often reimburse you for the cost of getting rid of the fleas and pay you for the cost of their product. However, if you purchased the product online or from a retail store, the manufacturer will not back the product. Follow this link to see a copy of Frontline's product guarantee: http://www.frontline.com/Style%20Library/docs/FRONTLINE_Frontline_PDF_v2.pdf
Products sold from online sources and retail outlets are not always stored at correct temperatures and are not always handled appropriately. Also the products you sometimes see being sold which claim to have the same active ingredients as a product sold at your veterinarian don't always carry the same amount of that active ingredient thus making it less effective. In summary, the three main reasons to buy direct from your veterinarian are knowledge, savings, and product guarantee.
For questions of which flea/tick or heartworm prevention might be right for your pet, consult your primary veterinarian.
Theresa N. Klales