Laser Surgery
You can now elect to employ a CO2 laser in many of our surgeries. It can drastically reduce post-operative pain after procedures because it cauterizes as it cuts, which results in less blood and less inflammation. Cats who are declawed with the laser can have much shorter recovery periods, making it our preferred method of surgery for that procedure.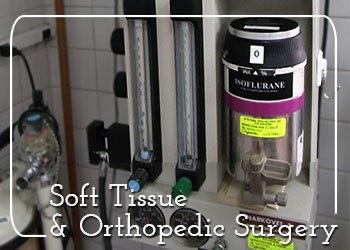 The Big Day
All surgeries require pre-anesthetic bloodwork and a physical exam from one of our doctors within the last 6 months.
We know how important your pets are to you, and we want you to leave them with us feeling confident about your experience. Here's some tips about the surgery day:
Schedule to have blood drawn before the big day. (It'll save $$$)
Ask us if we can go over your surgery intake forms before the big day. (It'll save TIME!)
Give no food or water after midnight the night before surgery.
Know your drop off times:
| M,W,Thu | Tue |
| --- | --- |
| 7:30a-8:30a | 10:30a-12p |
Looks like you're already on your way to a successful surgery day. Call the hospital with any questions, or to schedule an appointment today!